---
InPixio Photo Editor Ultimate✅ Lifetime License Key ✅ Instant Download
InPixio Photo Editor Premium was designed to be so simple-to-use!
Thanks to advances in technology, gone are the days of picking up photos at your local photo shop only to find out that so many potentially great pictures are useless due to improper lighting or poor composition. If only there was a way to fix those precious photos before they were printed....
Produce Professional Photos
Thanks to InPixio Photo Editor anyone can now produce professional looking photos that you can share on social media or send as postcards to family and friends. The free photo editor download from InPixio lets you add a wide range of impressive effects quickly and easily. Choose from a number of designs and frames to showcase the theme of your photos.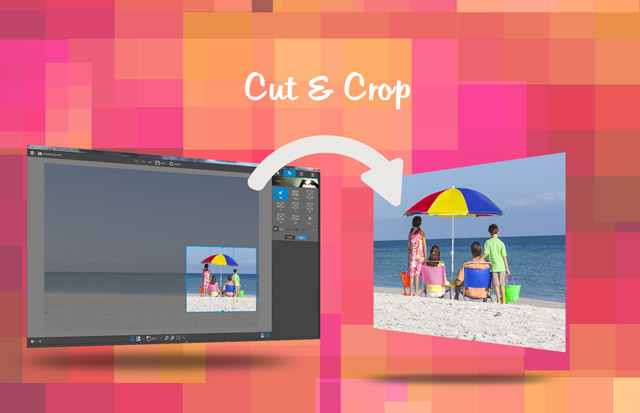 Change Focus & Size of Photos
The Cut & Crop feature of the InPixio free photo editor allows non-professionals to easily change both the focus and size of your photos. This an extremely useful feature when uploading your pictures to social media sites, sending them via email to family and friends, as well as preparing them for personal postcards.
Fix Dull Or Overly Bright Photos
Photos taken outdoors on an overcast day or in extreme sunshine can lose their intended appeal and end up not being suitable to share with others. The photo editing feature can easily turn a photo that looks dull or overly bright into one that will 'pop' by allowing you to change the colour and brightness of your picture.
Enhance Your Photos Easily
The free photo editing software provided by InPixio will make you feel like a pro. No need to discard or delete photos that you are not happy with how they turned out. Photos are precious memories of our lives, they depict moments that were special in some way so before deleting those special events and people, fix and enhance them with InPixio's easy-to-use photo software. Begin creating pictures that will be enjoyed and cherished by family and friends for generations to come.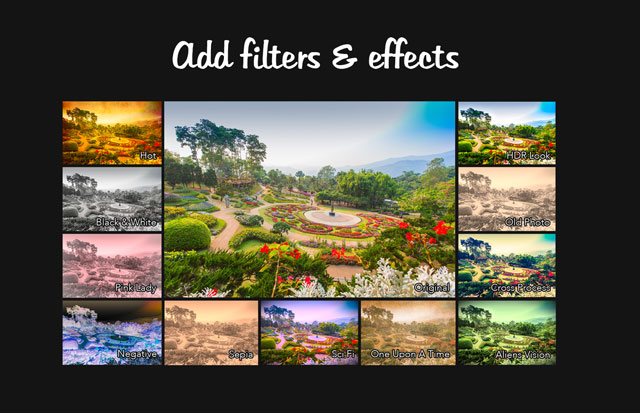 Create Professional Snapshots!
Pictures that we take throughout our lives can be turned into a journal of our lives that depict accomplishments such as births, graduations, marriages, and so many other precious moments. They are memories that can be shared or given as gifts that will be enjoyed for years to come and by generations to follow. Make every picture you take a professional snapshot of your life and the lives of family and friends.
Intuitive Interface For Beginners
The free photo editor download by InPixio is the easiest way to turn all your pictures into a professional looking photo album that you will be proud to share with family and friends. The DOWNLOAD NOW version is only 15MB and has been specifically designed as a user-friendly product with easy to understand instructions. So begin your legacy today by downloading this free photo software and take the first step in your photo-life journey.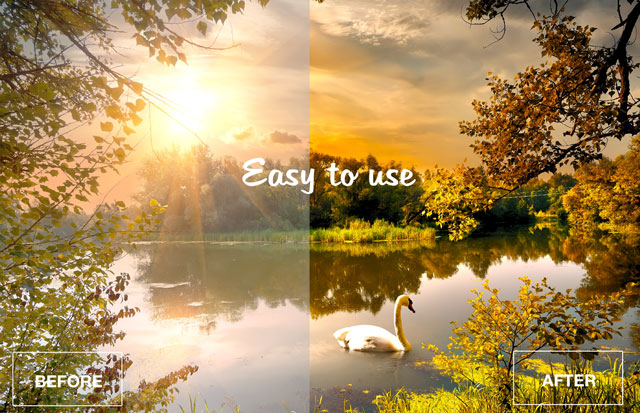 Only in the Premium Version!
+80 original f

rames: Use classic frames, design frames, coloured or fun frames to create unique pieces of art!


 

+100 f

ilters & effects: themes likes vintage, black & white, seasons, old film, cinematic, and much more!


 

+40 textures
 
Blur - Includes

 

Tilt-Shift & Artistic Blur effects

 

that bring the subject of the photo to life!
 
Tone Curve

 

- used to brighten or darken tones in your image
 
Vignetting

 

- Create professional looking photos with oval frames 
 
Batch Mode - apply changes to a several photos at once
 
Save personal presets

 

that can be used in a single click for future projects
| | |
| --- | --- |
| Platform | Windows XP, Windows Vista 32-bit, Windows Vista 64-bit, Windows XP 64-bit, Windows 7, Windows 7 64-bit, Windows 7 32-bit, Windows 8 32-bit, Windows 8 64-bit, Windows 8, Windows 10 |
1 GHz Intel® Pentium® Processor or equivalent 

1 GB main memory (RAM)

CD-/DVD-ROM drive

15 MB hard drive space 

Mouse and keyboard

Internet